Have you noticed that people who exercise regularly and look at what foods they consume are relatively healthy and have a fairly good-looking body. A side person, especially if he is with more rigid thinking, that they do not need diet and exercise. But precisely because these athletes are working out, are in a good state of body and spirit.
To get the desired result, you have to walk the steps needed to achieve it.
This does not mean that the road is only one, there are many ways, some easier, others harder. Many people want to be rich, or at least financially independent, but are attracted by the appearance - modern car shiny and modern computer and phone, they want to have enough money and free time. But this must be a plan and take the path of prosperity, in which passes most often with hard work, perseverance, effort and discipline. It will not happen by watching TV, walking on the sea and the mountains, bake on the beach and running around the world.
The smart remember the wise recorded. One of best practices not only in terms of health and finance, a recording of the things that we are interested in a piece of paper. Because we live in the XXI century, many people, including me, save the use of paper and using computer programs and applications.
Three years ago I created the app
Calorie balance With which one can monitor the calories that accepts and which he suggests that the number of calories is small, or very well - to his weight and his lifestyle. Over time I realized that besides the number of calories is much more important and the quality of the food that is taken - ie the amount of useful or harmful substances. This led to the creation of the project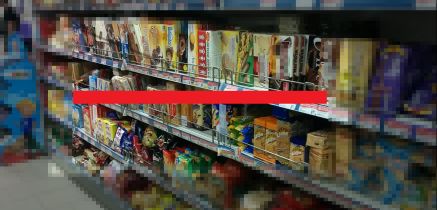 What you eat. The upshot of all this awareness to eating relatively good health. Two - three years I have not drunk any drug - neither aspirin nor even vitamin in pill form. Yet when I got cold in this period - it has always been slight and am treated with a greater number of clothes and more fruits and vegetables - lemons, oranges, grapefruit, onions and garlic.
As regards finance act in several different directions. I have read several books on financial topics and broadened their horizons regarding the financial world. Part of headers already made a review on this blog -
The richest man in Babylon ,
Rich Dad, Poor Dad, 
Money: Master the game . The world is constantly changing and you should never stop learning. In the process of learning trying to create things that are useful to me in learning and embracing the knowledge and hope to be useful for many others. One of them is the project  
Personal budget
The goal of the project  
Personal budget is to be able to record personal income and spending and see where the money goes. Tracking the flow of money makes a lot of sense. Very quickly the focus of consciousness reveals things that are unnecessary, which do not bring much happiness or satisfaction or performance, things that collect dust and who give money. The project is several months and yet it unfold with personal use, so I'm open to constructive criticism, comments and recommendations and ideas for improvements.
Current and my future projects are very likely to be against cloud services. This means that you can operate with your data from any device without them coming out of your private LAN. For non-technical people this may seem irrelevant. On average person does not care particularly that corporations - Google, Microsoft, Facebook, etc., as well as states and government offices have all your personal information and can do with it what they want - to sell it to advertisers to give secret service to abuse it. My idea is a realization of synchronizing data between devices without the user to store any of my server or somewhere else in the world, and entirely at the user.
So far, local synchronize data I realized project Personal Budget Desktop and  
Android   and gradually I will implement the functionality to the versions for  
Windows, Windows Phone   and 
iOS