The future is already here. Over time, more and more everything around us will "get smarter" and will saves us time and effort to perform daily necessary for our existence activities and will give us finer control over the artificial world that we have created and which surrounds us.
Until fifteen - twenty years ago creating smart house if it was not a dream or fantasy, it was a very expensive investment and enterprise. Now it is not. All devices are getting smarter and can be managed remotely and programmed and adjusted to our needs. While manufacturers of light bulbs, air conditioners, and all electrical stuff implement the necessary changes, it is possible to start managing them right now with a device that is placed in the middle. Moreover, through such a device you can start to manage everything from a single location.
Let me present you the project, which I am involved in - ELI - Ease Leisure Intuitive (Easy, lazy, Intuitive).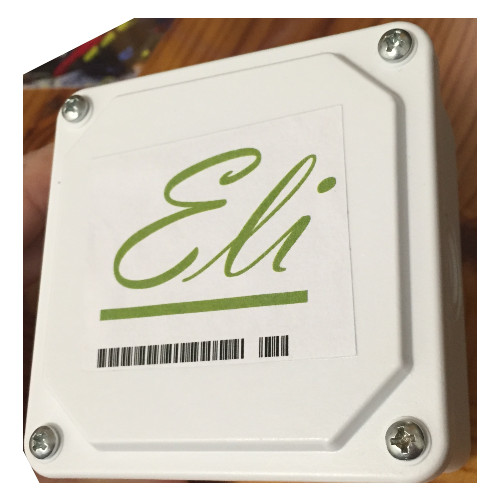 "The brain" Ellie is this box. To it can be connected some amount of "senses" and some arms (or modules, that will control your devices).
Contacts - Eli can manage up to 7 contacts. I have personally tested it managing electric radiator in winter and fans in summer.
Air conditioning - It is in stage of development. You can setup the air conditioning - to turn it on, turn it off, to set the degree to which work in different parts of the day - once and after that not do anything more.
Management can be done from any device with a modern web browser - PC, laptop, smartphone, tablet. For those who want to have more smart tablet we created a Light Frame - tablet that is attached to the wall, and that can turn on when you go near it or turn off when you go away.
To ELI you can string together a bunch of sensors:
Temperature sensor - to my ELI I have attached two temperature sensors - one inside and one outside. It will be able to suggest when to open windows and ventilate by the temperatures detected.
Sensor fire - will notify you via email when the sensor detects a fire. I can not share this video with you:
Motion Sensor - ELI will be able to turn on your stove or fan when you walk nearby and stop it after a certain period of time seeing that there is no movement.
A voltage sensor - The use of solar energy enters more and more. With a voltage sensor you can track the charge coming from the sun from your solar panels. I myself am thinking in the future to get one and slowly to reduce my dependence on the system.
Sensor Soil Moisture - With ELI you can track soil moisture plants that grow at home and it will remind you when to put some water to them. If you have a garden, using a electromagnet pump you will be able to build autonomous and automatic irrigation system.
Sensor lighting - lamps with light sensor exist today. The sensor in combination with ELI can make any lamp clever.
The ultimate goal - to be able to raise your hands of as many obligations as possible, and use your time on things that are pleasing and more fulfilling.